Our goal is your
100% Satisfaction
with Our Work
We can handle just about any tech question or computer repair that comes our way.
Laptop
Repairs
Fast, Affordable Prices
We are the repair pros for all laptop brands and models
Responsive

PC Support
When You Need It.
We can't live without our PC's...Why should you.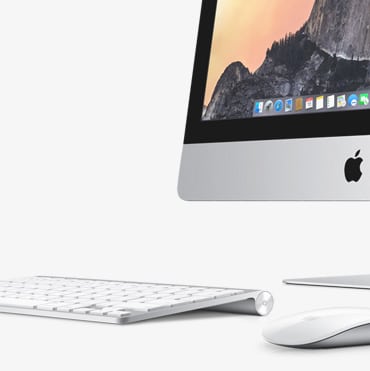 Twin Cities PC Repair specializes in repairs of all kinds of Apple products including, MacBooks, iMacs, Mac Pros, Macbook retina and Mac Mini's. We only use original Apple parts.  We will never install a knock off part into your Mac product.
Whether it's a virus, annoying error popup, or a hardware failure of any type, Twin Cities PC Repair can fix it!  With our friendly staff of certified technicians, often times we can repair your laptop either same day or next day.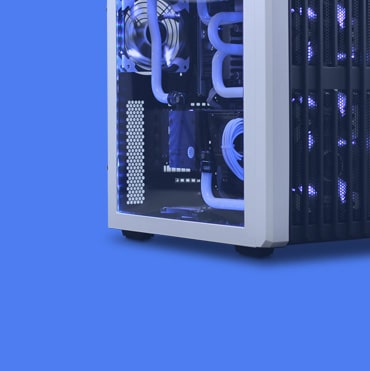 Most computers are repaired same day or next day depending on the issue and parts availability. We service all models including: HP, Apple, Acer, Lenovo/IBM, Dell, Samsung, Gateway, Asus, Alienware & more…
Get
Your Computer

Fixed NOW!
(651) 456-8655
Our friendly & professional computer repair techs are standing by to help you with your Desktop, Laptop, Mac or other inquiry.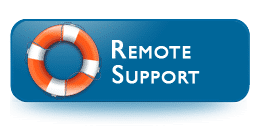 All Computer
& Tablet Services
We can Solve your Hardware and Software Problems
About
Us
Your Local Computer Specialist Servicing Eagan and Surrounding Communities.
Twin Cities PC Repair is dedicated to providing the best customer service and computer repair available to you. When your Laptop, PC or Mac needs repairing, you won't have to worry for long! Our technicians are skilled in dealing with all computers and gadgets whether you need home or business computer repairs.
Microsoft Windows PC Computer Repair
Apple iMac and Macbook Computer Repair
Data Recovery
Viruses, Spyware, Adware and Ransomware Removal
Cracked and Broken Laptop Screen Replacements
Charging Issues, Charging Ports Repairs and Replacements
Computer Tune Ups, Hardware Repair, Installations
Printer Setup / Troubleshooting
Request an 
Estimate
Get your computer fixed today!
Our
Testimonials
There are many 5-star reasons why you should choose Twin Cities PC Repair
Overall I was very happy with my experience with Patrick at Twin Cities PC Repair. He offered several solutions to get my computer back up and running plus threw in additional RAM memory. I would recommend this company to others!
Jennifer Ball
16:46 09 Sep 20
Quickly assessed and cleaned my Macbook resolving the frequent freeze up issue. Good communication. Got my computer back the next day. Would definately recomend.
Marven Ewen
20:33 31 Aug 20
I am delighted at the friendly, competent and skillful help I received. I was served promptly and the service was top notch. I would recommend PC to anyone needing computer related help.
Bob Donnelly
19:26 17 Aug 20
They did a great job of picking parts and computer assembly on a custom build.
Brady Miller
14:24 16 Jul 20
Professional, competent service. Did a great job resuscitating no boot pc and upgrading hardware.
Robert Walker
17:42 09 Jul 20
The service here is prompt, professional, and the staff is creative and flexible in addressing specific customer needs. Their technical know-how is top-notch. My computer was repaired quickly, at a reasonable price. I highly recommend this service!
Chris Childers
17:55 01 Jul 20
The staff was excellent and willing to go the extra mile to assist me in gathering data off some old machines that I did not have the passwords for due to a family member passing. Patrick was willing to help in any way he could to get pictures and data from the hard drives. Thank you again for going the extra mile for your customers.
jparr0918 .
17:15 18 Jun 20
Patrick Responded very quickly to messages.Was pleasant to work Had fast service and was reasonably priced. Yes I would recomend his services.
David Jones
11:45 06 Jun 20
I Highly recommed this service. My laptop was really banged up and was restore fast and to perfection. Thank you for excellent job done.
Patrick was exceptionally friendly and prompt, gave great advice, and was and able to do exactly what I needed for my Mac. Thanks!
Katy Kieffer
01:54 28 May 20
Very good experience...patrick is very knowledgeable and identified the problem with my laptop immediately. Very impressed and would recommend TC PC Repair to others 👍
Michael Edlund
17:11 23 May 20
Pat was responsive, answered my questions, and had a quick turnaround time for my issue. Since I don't really know what was wrong to begin with, I can only go by the fact that my pc is, so far, working as it should, so I'm hoping that means it is fixed, but he did tell me about his 7-day, same issue guarantee, so I appreciate that assurance. I felt his pricing was reasonable as well.
Patrick was great. Answered any questions even when I texted him late. Very good service and work.
Drake Speight
22:50 11 May 20
Ok, the 4 star is not for the computer he built for me using my list of parts with a couple of recommendation by him. And now after a couple days I am quite pleased with it. But my grip is that he presents his company not as a solo enterprise which it is but gives the impression that it a much larger company with more than one person. That is one reason I went with him. But the bigger issue is that there is no included tech support or warranty for his work or parts. As to the parts some you can register them for the warranty. But if I need any after purchase help or repairs or replacing a part, I have to pay for it. Not like HP or any other companies. So, I wonder if any other custom build computer companies work the same way.
Jack Kniate
21:50 28 Feb 20
Patrick does great work. Fast turn around and not to expensive. He was able to diagnose and get the parts needed for my laptop. Will definitely use again.
Josh Lindberg
20:59 26 Feb 20
Hired Patrick to help repair a corrupt operating system on my work PC and restore all my programs/files from a system image I had created previously. Quick turn-around and a fair price. Would absolutely recommend him.
Mark Hanno
18:34 19 Feb 20
Patrick is a great guy to work with. I've known him for years. Any time I've had any IT issues he's fixed me right up. I feel he's honest, fair, and has great integrity. Support the small business: PC Good Guys. The name couldn't be more appropriate!
They were quick on given me an estimate, Patrick was easy to talk to and understood our dilemma. And though we didn't actually fix our MacBook, our budget required us to spend it on other things first, we found their quote honest and competitive. Once it's time to fix our MacBook, they got our business.
rodrigo flores
20:42 22 Jan 20
Very quick response time. Knowledgeable. Set up computer to my specifications for greater syncing to all devices. Awesome!
Susan Shetler
16:36 17 Jan 20
Excellent customer service! Was able to help me remotely and had a lot of patience with me. Would reccomend 100% and always be my go to in the future!
Shannon Sadler
15:51 31 Dec 19
The team at a Twin Cities PC Repair did a great job fixing my damaged laptop. They were quick and reasonably priced. Very satisfied customer.
Patrick did a great job for me! I needed the battery in my laptop replaced and had it back with two days. Patrick knew I needed my computer back quickly so he replaced the battery and waited at the office for me to pick it up on a Saturday. Great customer service!
Christopher Young
22:11 28 Nov 19
Awesome wizardry on my PC! Patrick kept me informed on what was wrong and what needed to be fixed during the process. VERY responsive to questions, replies were clear and easy to understand.I will go back to them for any PC work and will strongly recommend them to anyone!!!
Bob Hinkle
13:48 26 Nov 19
Very satisfied with the upgrade in my old MacBook Pro. Patrick was able to restore the speed and memory capability that I was looking for. Many thanks, Twin Cities PC Repair.
Alan Vanwyngarden
18:51 23 Sep 19
I had a really positive experience with Twin Cities PC Repair! Everything was done quickly, correctly, professionally, and at a reasonable price! What more could I ask?
Daniel Levitt
19:11 10 Sep 19
Patrick is one of a kind! It's hard to find a computer support provider who is personable, patient, and reasonable. He is all that, and more. I trust his judgment completely.As a former computer support person myself, I can share from my personal experience, that he is golden. If you need computer support, hardware, etc., he's your guy!
Claudia Kulhanek
15:58 31 Jul 19
Patrick has been awesome to work with. He's done a great job explaining what's needed to best serve my business.
Michael Onyekaba
15:01 26 Jul 19
Always professional, honest, trustworthy! Wouldn't go anywhere else.
Rhonda Dobson Dalglish
22:46 20 Jun 19
Patrick, was Very Helpful in getting our son's Apple Laptop back up and running quickly last week. The batteries had swollen so bad it effected the performance. I don't like going to the Big Box places mainly because of the Lack of Quality Service (They just have so many projects going on). Patrick also recommened loading all the new security updates and current OS operating system which we didn't even think of. His fees were very reasonable for the services we recieved, plus I was able to easily reach him by text and or e-mail if I had any questions.
Matt Rizzo
14:45 17 Jun 19
Patrick was very kind and understanding and helped me navigate a frustrating experience with a computer that was 20 days over the year warranty. I ended up purchasing a computer from him when mine would be too expensive to repair. His prices were reasonable and he was very knowledgeable and helpful. Would recommend!
Sarah Darlean Long
19:12 23 Jan 19
Very professional service and facilities. Handled all of my concerns promptly and provided a satisfactory outcome.
Travis Haugen
21:11 18 Jan 19
Patrick was wonderful to work with. He was able to set up my home network very quickly and got it to work without any problems. I'll definitely return to him for my future computer and network needs.
Derek Hall
20:13 10 Jan 19
VERY fast, had my PC quoted, fixed, and returned to me all under two days. I was very impressed with the services. Highly recommend.
Blake Edmondson
20:28 29 Dec 18
Patrick at PC Repair was very responsive and kept me informed of what he needed to do to fix my PC. He responded quickly whenever I had a question for him. I definitely recommend him.
hanna icenogle
04:47 27 Dec 18
I found TC PC repair online and am I'm elated with the work and results on my dead HP desktop unit. I signed off one night and the next day my PC would not boot and after a brief analysis, would never work again. Patrick stayed in constant contact, we replaced the hard drive and TC PC Repair saved every folder, file and program I had previously. Patrick walked me through the needing Windows 10 that I had downloaded for free and we made provisions with TC PC Repair to add their protective program and online help/repair capability.I was made aware of all cost prior to any work proceeding or the new Windows 10 (replacement) via the online ticket system. The ease of payment, constant updates and convenient location for pick-up are key reasons I'll recommend TC PC Repair to my colleagues in the future.
David Jackson
18:24 17 Dec 18
Nice guy! Very responsive and professional.
Katie Anderson
21:36 04 Dec 18
Work was completed promptly and accurately. They kept me informed with updates as the project progressed and my computer was ready at the promised date.
Mark Schmidt
20:38 04 Dec 18
Quite pleased with the job Patrick successfully solved my problem. Will be sure to call on him again should any future problems arise.
Ivar Siqveland
20:31 08 Nov 18
Patrick is responsive and friendly about getting repairs done. However, I never heard back of what was wrong with my computer before it was fixed or given an estimate of the cost.
Tawny Tesch
17:18 08 Nov 18
As a casual user I didn't want to buy new equipment when my older computer developed problems. Patrick updated it and it's working really well. Thanks PC Repair.
JoAnn Hucko
16:56 20 Oct 18
Patrick went above and beyond my expectations to fix my PC that was having bizarre problems and not starting. He worked with me until there was a lasting resolution. I definitely recommend his work and will use again in the future.
David Zappa
22:27 19 Jun 18
Great customer service, I would recommend this company to anyone and will continue using them as well. Thank you for all the help you offered! You are amazing!
Sheila Chavis
20:53 14 May 18
I am a very satisfied new customer and was so happy to find Patrick and his wonderful service. I just moved to the Twin Cities from Southern California, and I had issues with my desktop computer which required in-shop service. I also needed to purchase new equipment for an entertainment system. He did an amazing job, and also recommended the best equipment for me at the most reasonable prices. I am so happy that I have someone here that I can trust to help me with my computer needs. Highly recommended!
Leslie Chudnoff
23:40 28 Apr 18
Patrick with Twin Cities PC Repair is a lifesaver! I am self employed and rely on my computer for almost every aspect of my career. When my computer would no longer charge I stopped at Best Buy - as they were the only people I knew of at the time and where I bought the computer - to see if they could fix it. They quoted me 4-6 weeks for the work and potentially $400! Not having my computer for that long was not an option and I bought the computer for less than what they quoted. I thought I was going to be stuck with having to get a WHOLE NEW COMPUTER. I let Google do the work and Patrick's info was the first that came up. I contacted him, dropped my computer off and had a quote for repair in 24 hours. He got my computer back to me within a week and it was not $400! I will absolutely recommend Twin Cities Repair to others and although I hope I don't have other issues with my computer will definitely go back to Patrick if I do.
Annamarie Sellman
18:43 28 Mar 18
Patrick made my 14 year old computer run like new! Can't use my old peripherals without this old computer. I have bought a new desktop and laptop in the last year but this old one comes in handy. I'm thankful to have it back!
Ken Silver
21:37 27 Mar 18
Patrick was very good and professional. Diagnosed problem quickly. Gave me options and price points for fixes. My problem with an eight year old computer was unable to be fixed without some downgrades. So only received diagnosis and I chose to do nothing, so did not receive a fix. Still a good experience with speed and specific options.
Patrick was responsive, courteous, friendly, knowledgeable, and communicated well at every step of the process. He will be my go-to resource for anything in the future. Highly recommended.
Steve Yaeger
23:17 08 Feb 18
My Computer fried and Patrick was extremely helpful in assisting in both identifying the issue and then finding an alternative computer. The process was extremely pleasant. I will definitely be asking his assistance in the future!
Ryan Blood
19:51 07 Feb 18
Not only were they able to get me in quickly and diagnose my problem, but they checked with me prior to doing work. From their recommendations, I was able to perform the necessary updates myself, saving us both time. Well worth the initial assessment cost. I will definitely use in the future for repairs beyond my scope of knowledge.
Erik Laing
20:06 28 Jan 18
My 5 year old desktop was unable to fully boot and I thought I needed to replace my hard drive. I contacted Patrick, and although he was very busy, he diagnosed the software problem the same day for a nominal charge and provided a reasonable quote for the repair. By the next day, my computer was repaired and performed better than it had in a long time. Patrick was intent on meeting or exceeding my expectations.
Tom Smolarek
02:46 21 Jan 18
Patrick has helped me tremendously! Great guy and very knowledgeable. Highly recommend Twin Cities PC Repair.
lauren sherman
00:55 19 Jan 18
Patrick was thorough and quick. He was an excellent communicator who went out of his way to ensure my PC issues were addressed. I highly recommend hiring Patrick, and would do it again.
Paul Shields
15:39 03 Jan 18
I contacted Twin Cities PC Repair when my laptop froze and I could only get an error screen when I attempted to reboot. Patrick met me within 2 hours of my initial contact. He kept my laptop but I left our initial meeting after Patrick retrieved some crucial files off my drive for me. Two days later after reinstalling the OS, he opened his office after normal hours to return my computer. In short, I found Patrick to be extremely amicable, professional, accommodating, and knowledgeable. I could not have expected more or been more pleased with the service I received.
Patrick did a good job repairing my laptop. He went above and beyond to diagnose multiple issues I was experiencing with the laptop. Would definitely use his services again.
Jeff Dicks
17:47 12 Dec 17
Laptop driver problems.Twin city P.C repaired my computer. Fast turn around. Less than 24 hours to fix. Great service.Would highly recommend them for computer service
David Bland
22:15 06 Dec 17
Twin Cities PC Repair was able to remotely remove a nasty virus on my laptop here in New York. Their service was fast, friendly and professional. Very pleased with my service and will use them again!
Leanne Benaquisto
21:48 01 Dec 17
Love Lindsey and the TCHD Staff. Great people and products! Thank you for my new baby girl "Serenity", 2015 SPORTSTER ❤️
Lisa Marie Kerzman Miller
00:07 11 Nov 17
Patrick was very helpful and knowledgeable and guided me along the whole process of the repair. Truly a life saver in my time of need. Thanks again Pat! Your the best! Highly recommended
Patrick was very helpful from the first phone call to his on site visit at my home. He explained issues simply and gave me some good advice on keeping my older PC running well.
Amber Procaccini
21:00 17 Oct 17
Patrick is very knowledgeable and personable, and helped us get our computer problem resolved. I'd recommend you contact him if you are in our situation: a computer that wouldn't work, and we didn't know what to do about it. Just contact Patrick.
David Downing
19:05 17 Oct 17
Professional and fair prices. Fixed my lap top issues very quickly. I would recommend this business to others, and I plan on using this business in the future for my computer repair needs.
Ariana Peterson
15:48 18 Sep 17
I sent a non working laptop to Patrick through mail. It was returned a few days later working perfectly. Great service!!!
Brian Livingstone
17:39 03 Sep 17
First off, Patrick is smart and knowledgeable, answering all my questions and--most vital--fixing the problem I came to him with. (Data recovery)But what I found most impressive was how kind and easy-to-work-with he was. From asking if I wanted anything to drink, to offering me a few places to chill while he finished the work for me. Not only did I get the job done right, but Patrick made it a genuinely pleasant experience. I highly recommend him.
Brandon Ferdig
06:12 08 Aug 17
I had Patrick install a printer to my work laptop ?. He went over and beyond to make sure the proper hardware was installed on my desktop as well. I didn't know you could have so much fun with computer stuff as he made it! I won't hesitate to call Patrick with any future computer issues and I highly recommend everyone to experience the FUN I had with learning more about computers ? ‼️
Mike Maiefski
13:43 05 Aug 17
Patrick is absolutely wonderful. He is very available, honest and offers reasonable and expert advice and service. I would highly recommend him to family and friends. Great personality and ALWAYS responds quickly. He is simply the best !!!!
Jsnis Zenzen
07:10 21 Jun 17
Why Choose
Us
There are many valid reasons why you should choose us to take care of your valuable device
Getting Help is Easy
Have a question? Give us a call or stop by for a quote. It's that easy.

We Value Your Time
Our tech support services save you time and energy and lets you enjoy your computer to its full potential.

Remote, Hyper-secure Connection
You select the service you need, and our tech support does all the work through a remote, hyper-secure connection.

Customer Happiness
Your satisfaction is our #1 priority. We pledge to be by your side until you are 100% satisfied with our services.